A round up of the best 2021 virtual and in person digital marketing events in the UK
Editor note: This list of events was correct at the time of posting, we will endeavour to keep up tp date and refresh regularly.
With the opportunity for UK events to take place in person slowly becoming a reality, a line up of digital marketing events are starting to crop up. While some may be still opting for the virtual approach we are starting to see in person events popping up in the not to distant future.
Here we've created a round up of the best UK digital marketing events in 2021:
---
The Online Digital Transformation Conference, UK & Europe Edition
20 May | Online
The headline online conference as part of the global Digital Transformation Conference series welcoming digital business leaders & practitioners to share stories & insights on their digital business innovation, strategy and transformation. Learn more here: The Digital Transformation Conference Online UK & Europe May 20, 2021 - Splash
Programmatic Pioneers Summit
25 – 27 May | Online
This free event is the leading European programmatic conference for senior-level Programmatic, Marketing, Media, Acquisition, Digital and Advertising executives focused on unlocking the full potential of their programmatic programs. Learn more here: Programmatic Pioneers Summit 2021 (digitalagencynetwork.com)
#GoDigital with World Forum Digital
28 May | Virtual
Covid-19 has put us through the purest test imaginable of the internet and Digital Technologies — and we are quickly discovering how able it is to recreate a facsimile of the economy-as-usual. This 24 hour session looks at digital trends and how Covid-19 could accelerate technology development and implementation. Learn more here: Program World Forum Digital
#DMWF Global 2021
2-3 June | Virtual
This fully online event will explore the latest trends & strategies within Digital Marketing and covering Digital Marketing Technologies, Virtual Reality, Artificial Intelligence, Influencer Marketing, UX, CX, eCommerce, Content Marketing, Data, Analytics, and Mobile, this conference is not to be missed. Learn more here: Digital & Social Marketing Conference Online| #DMWF Expo Global (digitalmarketing-conference.com)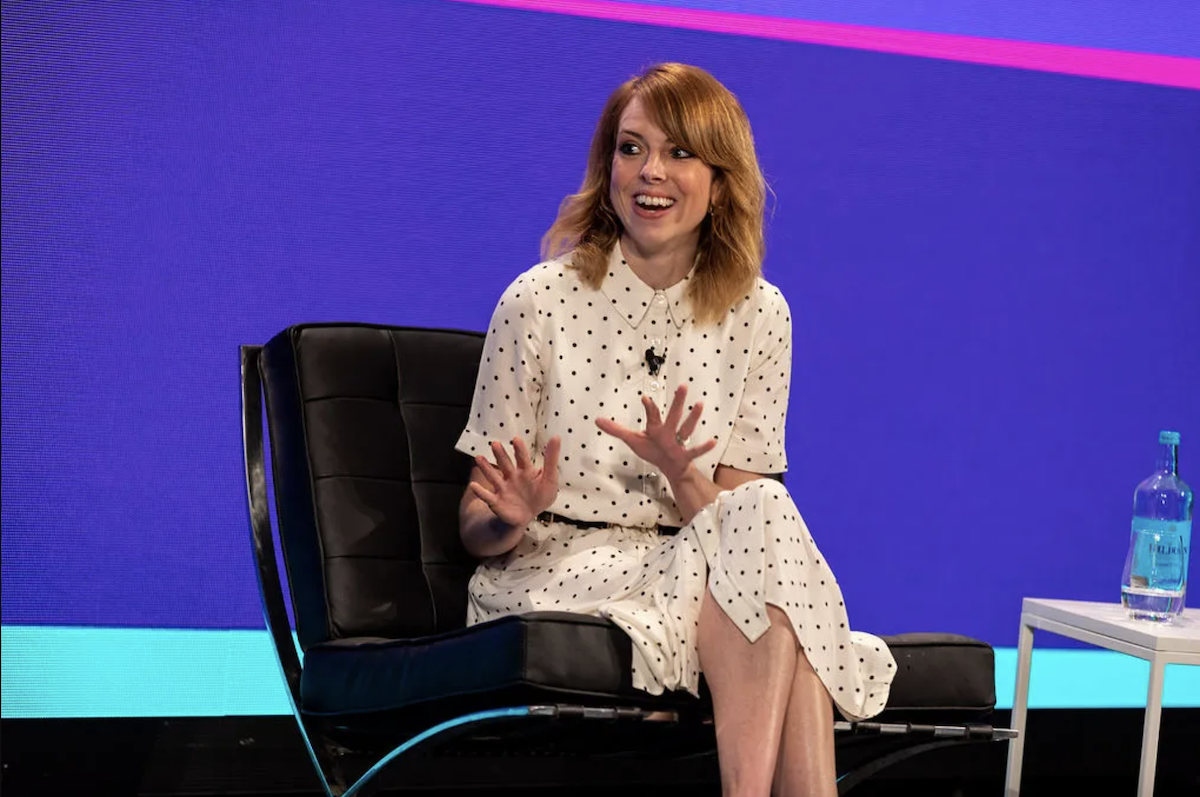 Image Credit: Festival of Marketing
Festival of Marketing
7 – 10 June | Virtual
The opportunity to discover, learn, celebrate and shape the future together. Hear from some of the most innovative marketeers and leaders over four insightful days. Learn more here: Festival of Marketing Virtual Events 2021
Digital Leaders Week UK
14 – 18 June | Online
Designed for those who are driving forward digital transformation in the UK this event shares the very best practice, showcasing services and offering solutions that are practical and real. Learn more here: Digital Leaders Week 2021 (digileaders.com)
Future of Branding Week
6 – 9 July | London
The 4-day immersive learning expedition brings together the brightest and most forward-thinking CMOs, brand strategists, creative directors and heads of marketing who want to be ahead of the competition, explore the new frameworks that world-class agencies use right now and find new ways to reach their audience. Learn more here: Future of branding week (futurelondonacademy.co.uk)
MAD/Fest
7 – 8 July | Old Truman Brewery, London
The UK's largest festival for brand decision makers, it pulls together crews of marketers, start-ups, disruptors, tech types and media folk, and also the people who are carving out the future of marketing, advertising and technology. Learn more here: MAD/Fest London 2021 | Digital Agency Network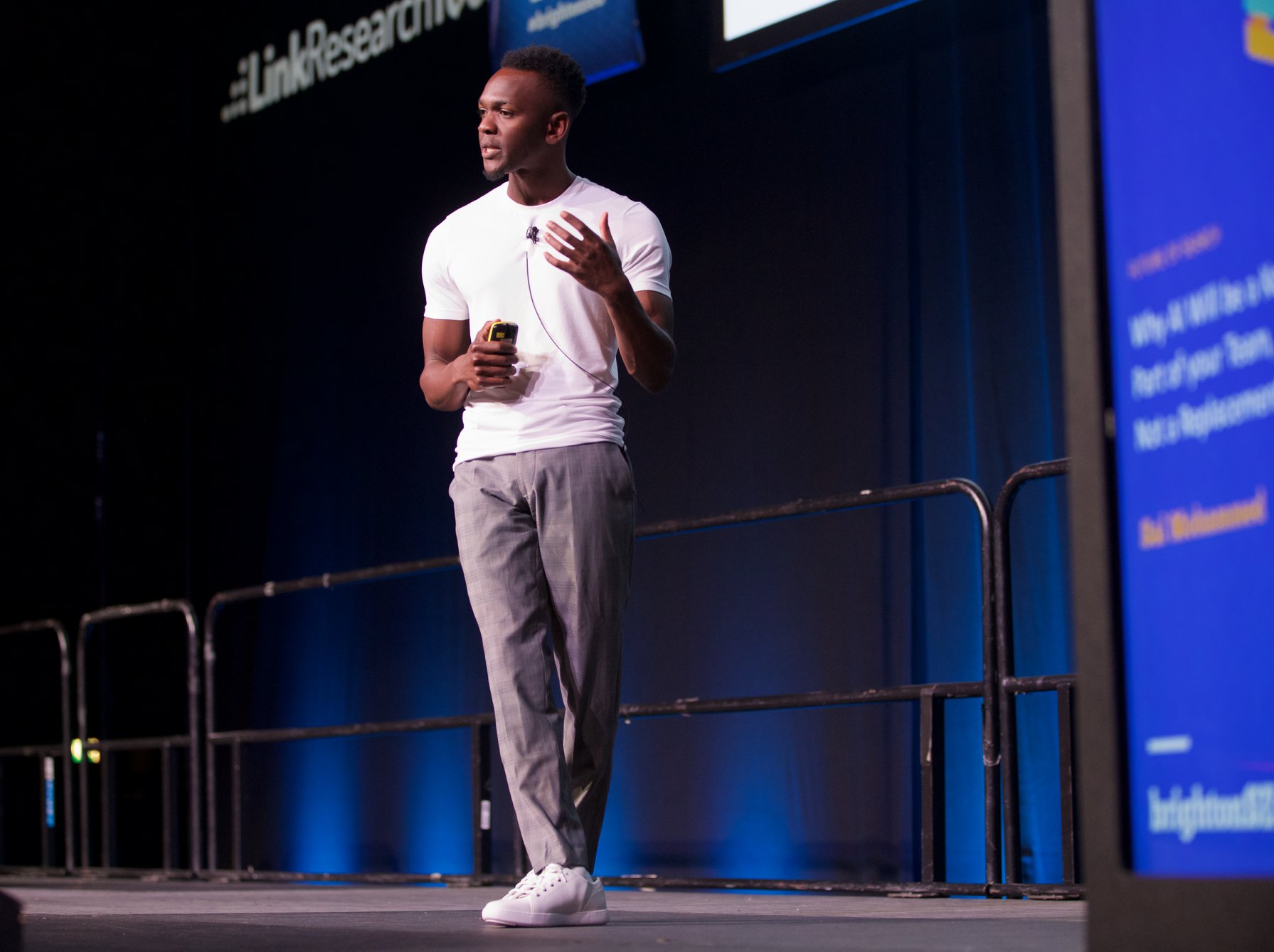 Image Credit: BrightonSEO
BrightonSEO
7 – 9 July | Hilton Metropole, Brighton
BrightonSEO is a two-day search marketing conference and series of training courses held, not surprisingly, in Brighton. It takes place twice a year and brings together some of the best speakers in the world of search, and definitely the best crowd. Read more here: brightonSEO July 2021 (ti.to)
#MarTechFest Pop Up
19 August | London, Venue TBC
A safe space for marketers to hang out with their tribe and talk about marketing technology, or the weather...there are no rules. Learn more here: #MarTechFest PopUp - Summer 2021 (martechalliance.com)
SMX London: Search Marketing Expo
Autumn | Details TBC
Immerse yourself in three days of SEO, SEM and Online Marketing sessions and you're guaranteed to leave with practical tips and techniques to immediately improve your search marketing efforts. SMX also has strategic sessions to help you with what's coming over the horizon. Details for this even are still being worked out to sign up for the newsletter to be the first to hear about it: SMX® London | Search Marketing Expo & Conference (marketinglandevents.com)
Social Media Marketing Festival 2021
6 – 8 September | London
Gain the edge in social media on topics such as TikTok, Snapchat, Facebook Ads, influencer marketing, Social listening. Plus, network with brands, influencers and agencies at the leading social media digital event taking place this September. Learn more here: Social Day – Social Media Event London – Social Media Marketing Festival Event 2020 – Global Online Event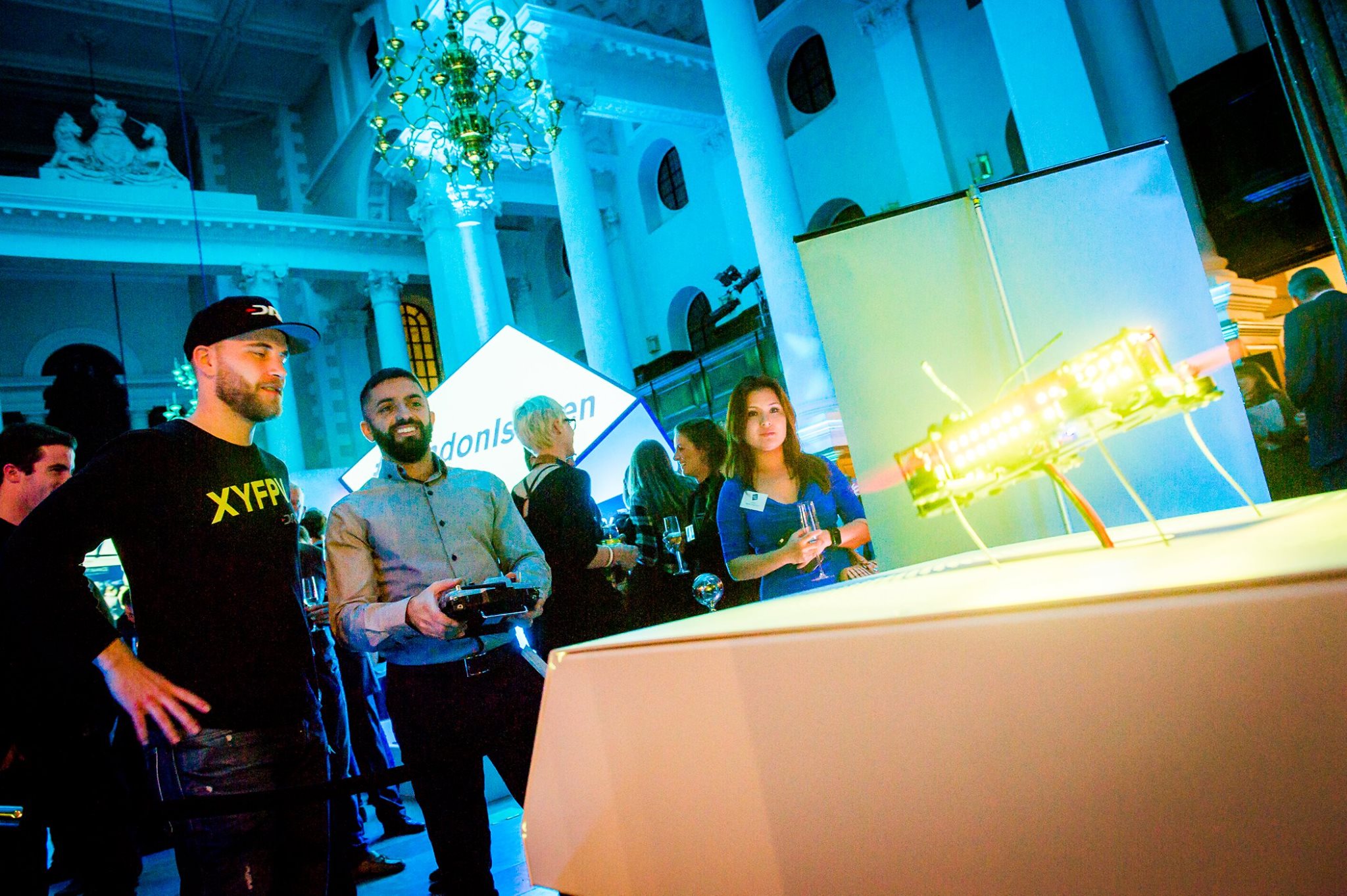 Image Credit: London Tech Week
London Tech Week 2021
20 -24 September | ExCeL, London
The only place to be if you eat, sleep and dream tech. This event covers every element of the technological world and its future possibilities, with a range of events held across London. Read more here: London Tech Week - London Tech Week
Digital Elite Day
28 – 29 September | Online
The virtual event takes place over 2 days online and is split between 2 interchangeable tracks – Search Elite and Conversion Elite. Are you a marketer? A Professional who wants to improve your CRO and Search skills and knowledge from the best of the best in Digital Marketing? Then Digital Elite Day may just be the advanced learning conference for you. Learn more here: About Digital Elite Day – Digital Elite Day
Ecommerce Expo
29 – 30 September | ExCeL, London and online
A limited number of attendees will experience the full networking opportunities and audience experience at the fully COVID-secure ExCeL centre. Running within this event is also the Technology for Marketing conference. Learn more here: eCommerce Expo Virtual 2021 - eCommerce Expo 2021 - Unparalleled industry expertise. Are you up to speed?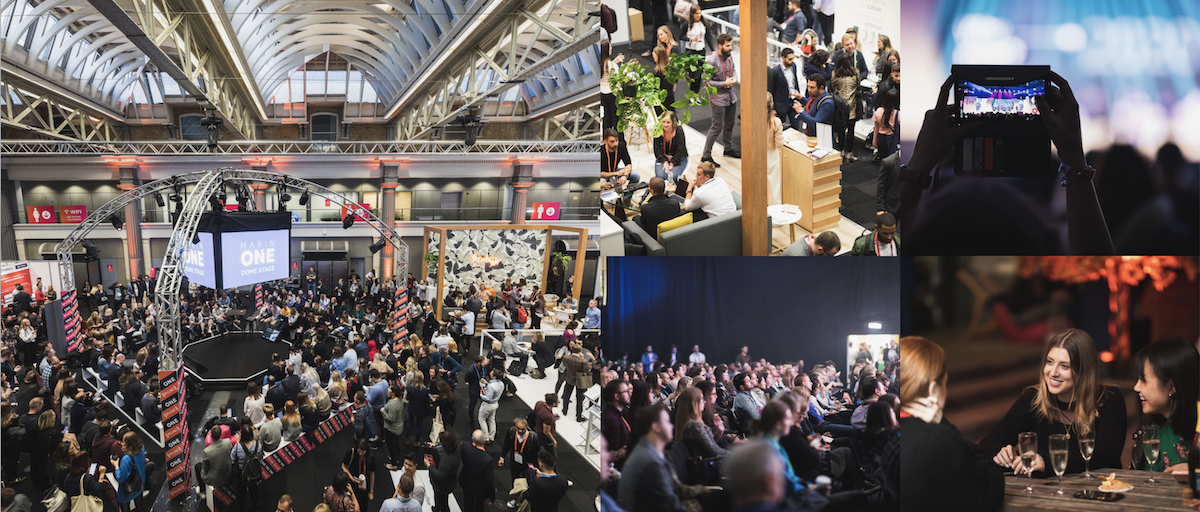 Image Credit: PI Live
PI Live
19 – 20 October | Old Billingsgate, London
As the World's premier affiliate & performance marketing conference, the industry meets to debate and discuss the challenges, opportunities and direction of our ever-evolving channel. Learn more here: Performance Marketing Conference - PI LIVE Show, London, October 2020 (performancein.live)
#MarTechFest Global
22 October | Magazine, London, UK
Pitched as the anti-conference this festival feel event is filled with stacks of useful, practical, actionable (and easy to understand) marketing technology content. Learn more here #MarTechFest the anti-conference | Marketing technology event (martechalliance.com)
Social Media Week London #SMWLDN
2 – 4 November | London
Europe's premier media and marketing event, you can register your interest at Social Media Week - London to receive updates as more information is released.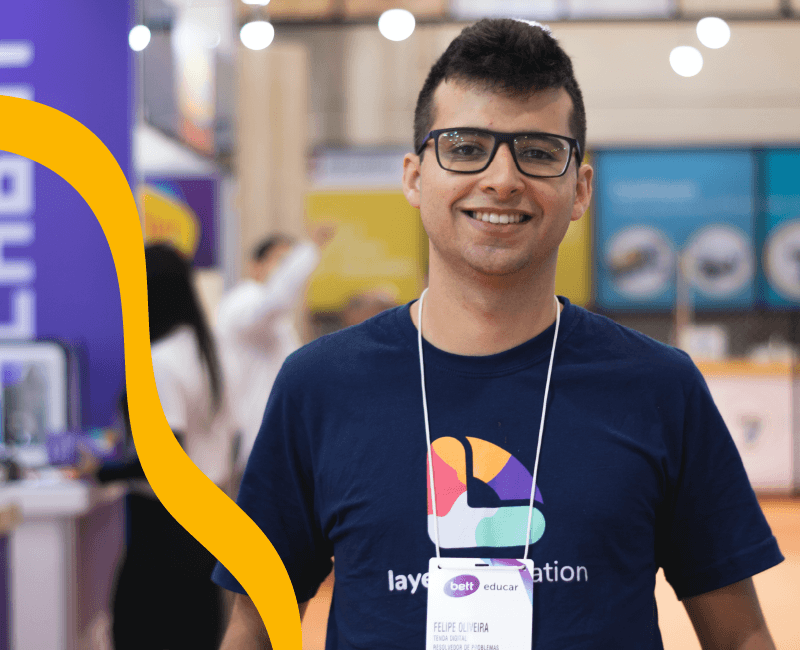 The MarTech Summit
17 – 18 November | London
An event covering the latest trends and pain points modern marketers experience with a whole host of international speakers with a wealth of experience will be in attendance, making it a truly invaluable learning experience for all. Learn more here London | The MarTech Summit
---
We'll be updating this list regularly throughout the year. If we have missed an event or you have your own event that you'd like us to include on the list, please get in touch with us: kelly@creativepersonnel.co.uk
Want to chat to someone about your career in digital? Get in touch with one of our digital recruitment specialists.